Welcome to Bitwarden Password Management
The links and pages below will help you get started with Bitwarden password management.
All links will either be to other Wilkins IT Resources (Marked [WilkinsIT] in the link) or to direct Bitwarden resources (Marked [Bitwarden] in the link)
The very first step
You will receive an email from Bitwarden for you to join your organization. It will look similar to this. As with any emails you receive from new senders (like Bitwarden). Please make sure you are expecting this from them (us)!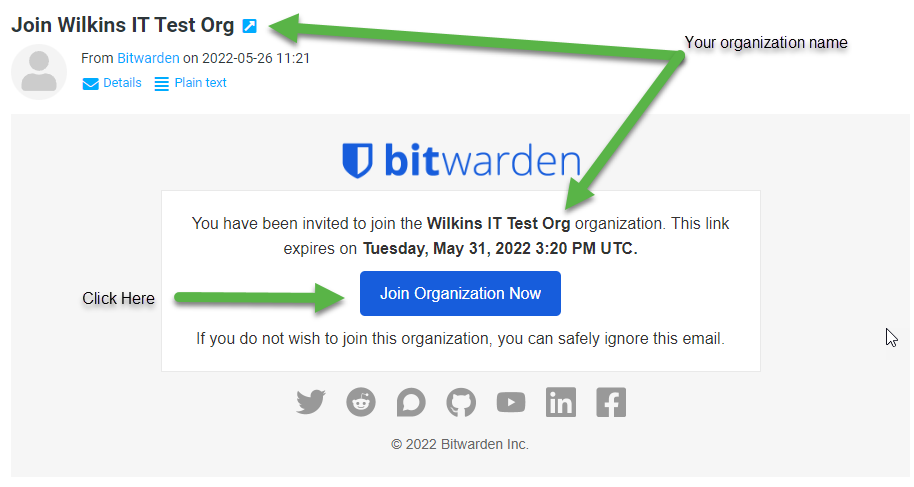 Step two
You will be brought to a page to either login or create a new account. If you have never had a Bitwarden account before, you should click "Create account".
Here is an article to show you detailed steps: Create your Bitwarden Account | Bitwarden Help & Support [Bitwarden]
Step three
Once logged in, you will need to verify your email, click the "Verify Email" button in the top right of the screen. Make sure you click the link you receive in the email to verify your address to unlock all of the features Bitwarden has including joining your organization
The verify link is in the top right of your bitwarden screen
Thats it for getting started!
Now that you are setup, you can start adding your own personal passwords and organization passwords covered in the next sections